Title: 12 Days of Christmas
Writer: Illustrated by Lara Hawthorne
Publishing House: Frances Lincoln Children's Books
Date of Publication: October 6th 2020
Rating: 5 stars
''And a partridge in a pear tree.''
1995. I was ten years old when our English teacher brought us an all-new song for Christmas.
'Forget Jingle Bells and Silent Night, guys. I've got a new one for you!'' We were amazed and I am pretty sure the entire neighbourhood could hear us loud and clear. For five days, we were screaming the lyrics and enjoyed every second of it, because the nineties was a time for childish joy in the best way possible. And at the back of our heads, we were trying to fathom how can a property actually contain ladies, and maids, and lords, and pipers, and drummers, and half of the animal kingdom without any kind of disruption…
25 years later, I am still in love with this Christmas classic. This edition comes with beautiful illustrations by Lara Hawthorne, a hidden object game in the end and information on the origins of 12 Days of Christmas. And if you are an English teacher and want to create the cutest, brightest, most wonderful kind of mayhem in your classroom, this song is right there, waiting for you.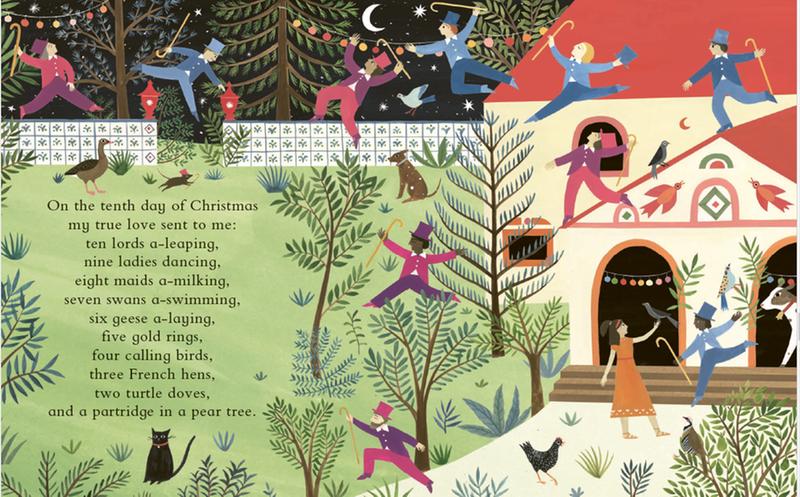 Many thanks to Frances Lincoln Children's Books and NetGalley for the ARC in exchange for an honest review.