Title: The Daughters of Ys
Writer: M.T.Anderson & Jo Rioux
Publishing House: First Second Books
Date of Publication: August 11th 2020
Rating: 5 stars
"For you, I will build walls to push back the sea and will spin you a palace of domes and towers."
Lady Malgrev of the Faerie Folk comes to the rescue of a brave, young prince. Through her powerful spells, they succeed in creating a mythical city and a beautiful family. But greed is a sickness and the Faerie Folk becomes weaker as the Old Ways disappear. With their mother passing away, the two princesses have to rely on their own abilities and gifts. Rozann and Dahut. One wild, dwelling in the moors, away from the machinations and the extravagance of the court, and the other retaining her mother's gift for miracles and the darkest kind of witchcraft.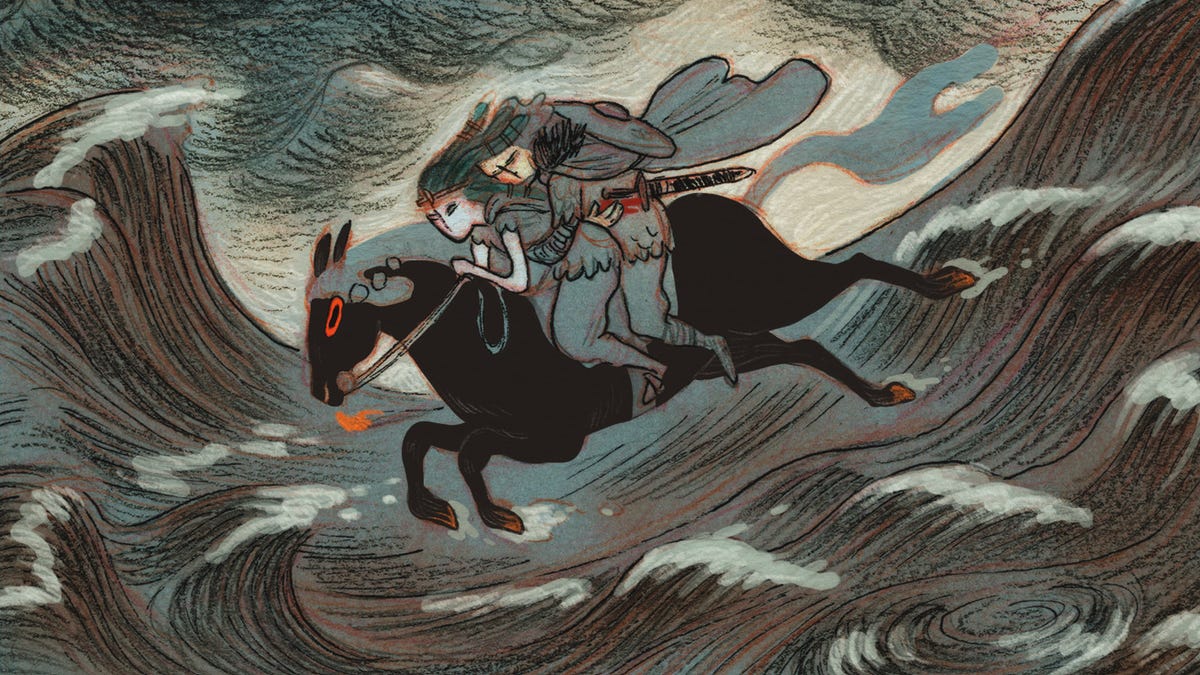 "We live by devouring those we love. How can we help it? They're the ones within closest reach."
Based on a Breton folktale, this is the wonderful story of the city of Ys, a city of marvels, sin and hidden terrors. Above all, it is the story of two sisters, so different and, yet, so alike, and their fight to fulfill their destiny. Witchcraft, bravery, obsession, betrayal. Doubts and the fear of carrying out an unwelcome duty. The struggle to keep the faith in yourself alive and the flame of hope that may seem out of reach. Both sisters are extraordinary characters with traits that will be familiar to all of us and weaknesses that are necessary to bring balance and drive their actions forward. Even if the dialogue is a bit off from time to time, the beautiful illustrations and the heart-pounding plot will not disappoint you.
And on a superficial note, Dahut is given the most magnificently outstanding array of green gowns ever!
"There is no trace of Ys, though sometimes fishermen say they hear the bells of the sunken steeples ringing in the deep, rocked by the tides. Or the singing of a maiden beneath the waves."
Many thanks to First Second Books and NetGalley for the ARC in exchange for an honest review.