Title: The Little Mermaid
Writer: Hans Christian Andersen (translated by Misha Hoekstra
Publishing House: Pushkin Children's Books
Date of Publication:March 10th 2020
Rating:5 stars
''You'll keep your swaying way of moving, and no dancer will be able to glide like you- but with every step you take, it'll feel like you're stepping on a sharp knife that'll make you bleed.''
A young mermaid, the youngest of the Sea King's daughters, longs for the world above the sea. Quiet, thoughtful, with a great affinity for flowers and statues, she patiently waits for her fifteenth birthday. When she glimpses the human world through the presence of a young prince, she is willing to sacrifice her life to live as a human.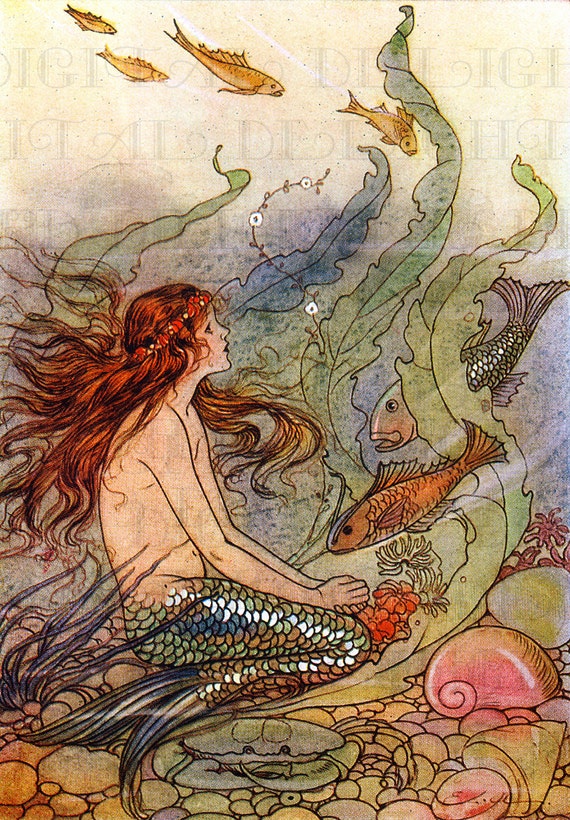 Hans Christian Andersen's tale is one of the most beloved and saddest stories of our childhood. Rather realistic, almost graphic if we take the era into consideration, it is the legend of two colliding worlds that require a severe sacrifice. Andersen reversed the stereotype of the mermaid as the "siren", the temptress that leads the "hero" to his doom, and created the story of a young woman who chooses to forsake her family, her world and her voice (rather symbolically…) for a pair of human legs. The human, the male hero, becomes the traitor, the heartless one, the danger and the "siren" becomes the conveyor of mercy.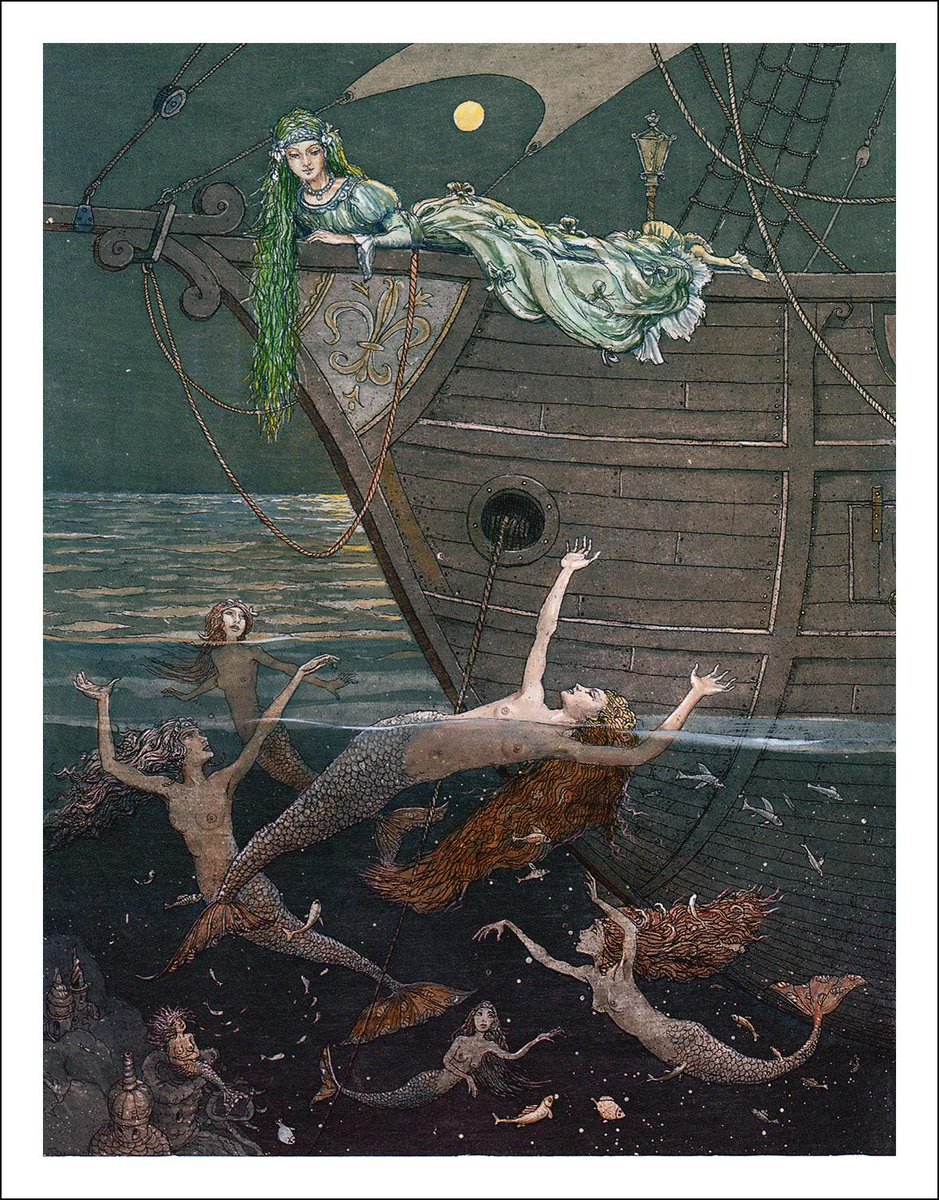 This is a tale that follows the path of the dark nature of fairy tales, in a beautiful translation by Misha Hoekstra. Also contained is the well-known tale of The True-Hearted Tin Soldier and his love for the beautiful ballerina.
And don't get me started on the way Disney and "Live-Action" (…whatever that means…) treat the classic tales because we'll be here forever…
"But the loveliest thing of all, she said, was lying in the moonlight on a sandbar in the calm sea and looking up at the big town near the shore, where the lights twinkled like a hundred stars; listening to the music, and the clatter and racket of wagons and people; seeing all the steeples and spires; and hearing how the bells pealed."
Many thanks to Pushkin Children's Books and Edelweiss for the ARC in exchange for an honest review.