Title: 22 Czech Legends
Writer: Alena Ježková (illustrated by  Zdenka Krejčová)
Publishing House: Práh
Date of Publication: 2007
Rating: 5 stars
The literary journey to the Czech Republic continues…
Who was the brave squire that fought against the bandits and led to the founding of Krumlov Castle? In a beautiful fortification, the White Lady of Krumlov appears to soothe the crying babies and protect her descendants, following a miserable life at the hands of a cruel husband. What is that red stain that can be seen on the floorboards of the castle theatre? It is the result of the tragic death of a young woman who couldn't find the will to live without her beloved.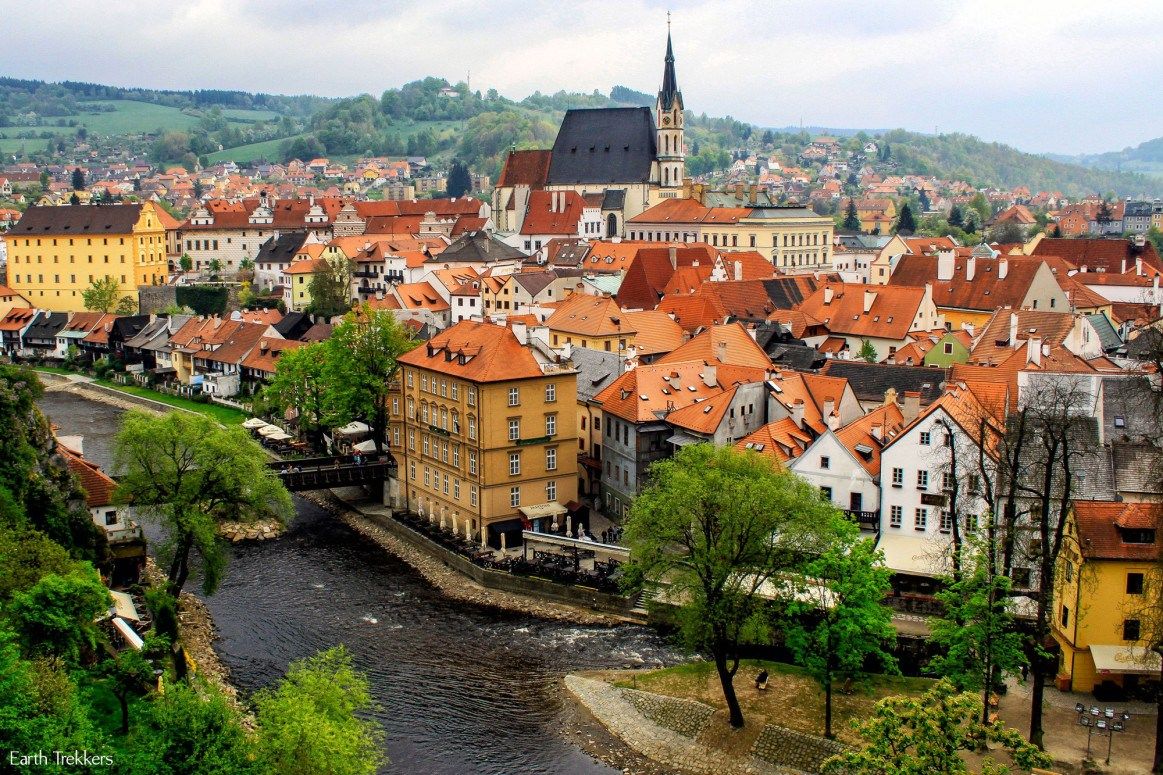 Český Krumlov
Red grass grows in the Execution Meadow in Hluboká, graced with the most beautiful castle of the country. In Jindřichův Hradec, a noblewoman appears to remind us of our duty to protect and aid the unfortunate souls over the centuries. Karlovy Vary, one of the most beautiful European towns, was founded by the wise and brave Charles IV, the father of the Czech nation, who suffered from chronic pain. Not far from Karlovy Vary, we can see a series of rock formations known as the Svatoš Cliffs. This is where a wedding party was turned to stone by an evil man who had sold his soul to the Devil.
Hluboká
Jindřichův Hradec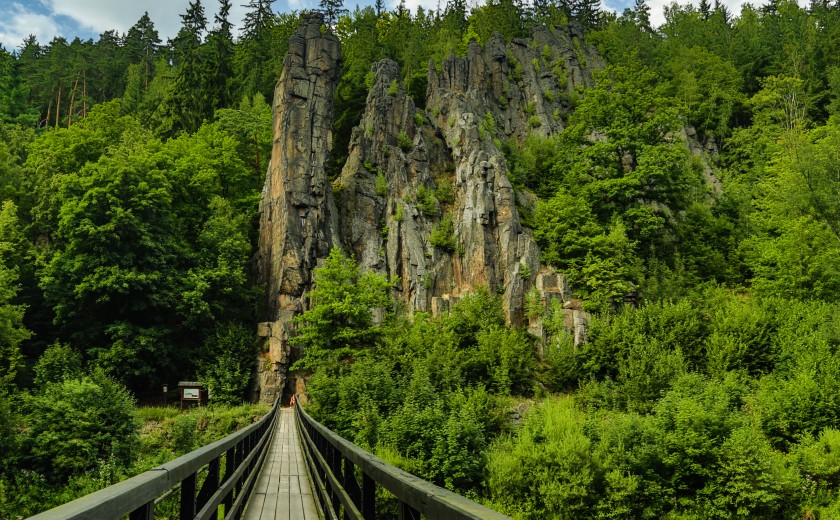 Svatoš Cliffs
Witness the mischievousness of the Devils of Karlštejn and marvel at the loyalty of a brave dog. In Křivoklát, Charles IV released thousands of nightingales to bring the smile on his beloved wife's face. Learn of the gnomes' tricks in Kutná Hora and visit a haunted chamber in Litomyšl. In Třeboň, the White Horse of Petr Vok is silently galloping through the streets.
Karlštejn
Karlovy Vary
Křivoklát
Litomyšl
Kutná Hora
Třeboň
22 legends from one of the most beautiful countries of our world.