Oh, it's THAT time of the year again! Carved pumpkins staring at us with their mischievous smiles shining in the dark, orange-gold and red leaves and lights, children dressed as ghosts and witches, super exciting decorations providing excuses for us lovers of the Gothic aesthetics to fill our house with skulls and brooms and coffins.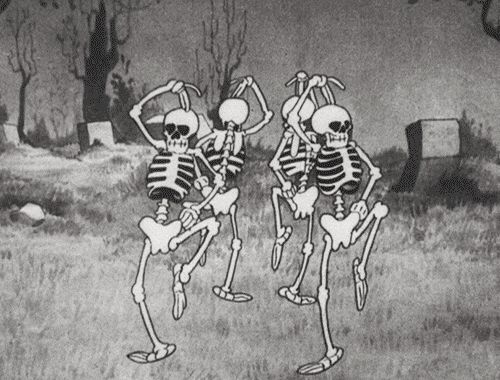 And it is also the perfect time to dedicate quality time to reads that are perfect for the crisp nights, the spooky atmosphere, the waiting for the arrival of the Christmas joy. Here are 15 novels that, in my opinion, embody the autumn night/ Halloween awesomeness, in no particular order.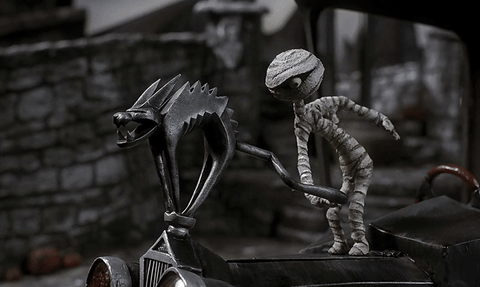 1. The Turn of the Screw (1898) by Henry James
"I seemed to float not into clearness, but into a darker obscure, and within a minute there had come to me out of my very pity the appalling alarm of his perhaps being innocent. It was for the instant confounding and bottomless, for if he were innocent, what then on earth was I?"
Whispers, apparitions, murmurs, nightly windows, shadows, a troubled young woman who wants to help and understand. Add desire and a potential incestuous relationship lurking in the future and you have a timeless story.
2. The Exorcist (1971) by William Peter Blatty 
"Yet I think the demon's target is not the possessed; it is us . . . the observers . . . every person in this house. And I think—I think the point is to make us despair; to reject our own humanity, Damien: to see ourselves as ultimately bestial; as ultimately vile and putrescent; without dignity; ugly; unworthy."
Best Horror book, best Horror film, best all around everything. Obligatory classic poster -best in the History of cinema- photo is coming:
3. Bellman & Black (2013) by Diane Setterfield
''They used to put the dead out on stone platforms for their bones to be picked clean by the rooks. Did you know that? Long time ago. Before our crosses and spires and prayer books.''
This novel is the very definition, the epitome of the Victorian Gothic story. It is the child of a contemporary Dickens, a dark masterpiece by one of the finest writers of our times.
4. Things In Jars (2019) by Jess Kidd
''Bridie walks between the headstones, the crosses, the covered urns, the plump marble pillows inviting everlasting slumber. […] Stone angels perch on all four corners of her tomb: wings folded and faces impassive, they are giving nothing away.''
When perfect writing, outstanding atmosphere, and sheer literary Art come together, the result is a masterpiece like Things In Jars.
5. Wakenhyrst (2019) by Michelle Paver
'The reeds stood tall and dead: I had the oddest feeling they wanted me gone. The light was failing. I caught a swampy smell of decay. Behind me something rustles and I saw the reeds part for some unseen creature. I thought: No wonder Maud's mad.''
Strange findings, dark omens. Traces of witchcraft, owls, moonlit nights that hide terrible secrets. Children are playing in the cemetery, knocking off the wings of angels. Will-o'-the-wisps and dark fairies. Ghosts. Foreboding thoughts that seem to call for Death. And Death is everywhere.
6. The Dollmaker (2019) by Nina Allan
''In 21 cases there was death but no burial; in 10, funerals but no burials; in 8, funerals but no death.''
Historical Fiction? Gothic Fiction? Literary? Magical Realism? Folklore? Mystery? Whatever your choice may be, this novel will become your beloved companion.
7. The Familiars (2019) by Stacey Halls
''Do we not have eyes and ears like our husbands, and the men who will condemn them?''
This novel is like a heavy storm that has been brewing for hours. Like the grey sky over Pendle Hill.
8. Once Upon A River (2018) by Diane Setterfield
''Around Radcot they grow the watercress, harvest it, crate it up and send it to the towns in barges, but they don't eat it. It's bitter, they complain, so bitter it bites you back, and besides, who wants to eat leaves nourished by ghosts?''
It is a dark night in the heart of winter. In the Swann, an inn by the Thames, the usual customers have gathered to wash away the day's toil with a tankard of ale and haunting stories of ghosts and restless deeds. The door open as suddenly as the burst of the wind. A man staggers inside, carrying a girl in his arms. But the little one is dead. Frozen and still. And a few hours later, she is alive again, a female Lazarus that leaves everyone in awe.
9. Unbury Carol (2018) by Josh Malerman 
''To someone outside the coma [….] I appear…dead. Hardly a heartbeat. Far from fogging a mirror. And a pulse as slow as a slug. There's no light in there, John. I can hear the world around me, but I can't move. And the wind in there…it howls. So…Howltown.''
If you want to read a book that is a fine example of Mystery, Historical Fiction and Magical Realism with questions about the darkness of the human nature, a book free from the awful stereotypes that are smothering the Literature of our times, then Unbury Carol is waiting.
10. House of Glass (2018) by Susan Fletcher 
''Such bone dreams had frequented my London life. My fear of fractures, by day, would move into dreams in which my teeth rained into my hands; I'd see myself as piano keys on which unknown fingers played. But the opiate brought the darkest dream. In it, my bones would be taken from me; faceless men would dismantle me, removing ribs from my nose or my femur through my mouth like an ancient ritual to which I'd not consented.''
Coming into a place haunted by secrets and death, wounded by the loss of her mother, Clara has to face a task that is much heavier and perilous than her own afflictions.
11. The Silent Companions (2017) by Laura Purcell 
''You have written of these ''companions''  as you call them. You say you were afraid of them. But do you know what really scares us? It is not things that go bump – or even hiss- in the night. Our fears are much closer than that. We are afraid of the things inside us.''
The Silent Companions was everything I thought it would be and more. So much more than a ghost story, so much more than Historical Fiction. It is made from the finest blend of the two genres, it is perfect.
12. The Bloody Chamber and Other Stories (1979) by Angela Carter 
"The lamb must learn to run with the tigers"
These tales are written in beautiful language but this is merely a "technical" issue. What matters is what they try to tell us and show us. This is beyond labels such as "Horror" or "Gothic" or "Literary Fiction". It is about ourselves and our identities.
13. The Good People (2016) by Hannah Kent
"She was the gatekeeper at the edge of the world. The final human hymn before all fell to wind and shadow and the strange crooning of stars. She was a pagan chorus. An older song."
This is a novel to be cherished and appreciated by readers who desire meaningful stories and knowledge in the hands of a trusted artist. It is a human study of the darkest hours of our existence, when we're faced with despair and death and don't know in whom to trust our hopes. It is a book by Hannah Kent. This should be reason enough for you to read it….
14. The Daylight Gate (2012) by Jeanette Winterson 
''Baptised twice- once for God and once for Satan.''
It's a book that gave me nightmares, but this is the best kind of reads, in my opinion. The ones that enter the soul and cause feelings we may not like, but to experience them means that we were touched in some way or another….
15. Melmoth (2018) by Sarah Perry
''Brother, didn't you expect to find me here? Don't you know me? Don't you know my name? I, who was your mother's pain as she gave birth? Didn't you see my shadow on the page as you went about your work? Didn't you feel me at your shoulder as you sharpened your pens into knives?''
''Do you think you can atone for all you've done? Do you think there's enough blood in you to settle the debt?''
'' Look! It is evening now, and no snow falling: the cobbles on Charles Bridge and in the Old Town Square are glittering and treacherous and every minute someone somewhere falls. Master Jan Hus in his winter cloak looks silently over the crowd: you might think, were you so inclined, that he is recalling how once he wore a proper hat on which painted devils danced, and walked to where the fires were banked to burn him.''
''And I saw what you did when you shouldn't have done it – I know what thoughts plague you most, when you cannot keep hold of your mind – I know what you cannot confess – not even alone, when all the doors are bolted against your family and friends! I know what a fraud you are, what an impostor – you never had me fooled.''
Stop me before I quote the entire book!!!
Here's to the best Halloween of our lives until the next one!