Title: Brazen: Rebel Ladies Who Rocked the World
Writer: Pénélope Bagieu
Publishing House: First Second
Date of Publication: March 6th 2018
Rating: 5 stars
There are dozens of books dedicated to women (well-known and less so) who defined their field and couldn't care less about what society and established norms had dictated for them. Many of these books are successful, others are a bit problematic. Allow me to say that Brazen by Pénélope Bagieu is probably the best I've read.
Including widely diverge choices, Bagieu gives voice to women from every continent and presents their lives' work through a carefully crafted and extremely successful combination of humor, feistiness, sassiness and absolute respect. She is meticulous in her approach – she even includes thirty more rebel ladies as honourable mentions- and her illustrations are absolutely beautiful. Without further ado, let us meet women who refused to conform and became pioneers and idols in their fields.
Clémentine Delait from France: The Bearded Lady who rocked the world.
Nzinga from Ndongo (present-day Angola) and Matamba: Fierce enough to kill a few men who just didn't get her ideas of equality and social justice.
Margaret Hamilton from the USA: The Witch of Oz. Enough said.
Las Mariposas. Patria, Minerva and Maria Theresa Mirabal from the Dominican Republic: Three sisters who resisted Trujillo, the tyrant of the Dominican Republic, and gave a powerful boost to the fight for freedom.
Josephina Van Gorkum from the Netherlands: A woman who didn't succumb to the frivolous fights of different religious dogmas, her only religion being love.
Lozen, an Apache warrior and shaman: Fierce and loyal to her people's principles.
Annette Kellerman from Australia: The woman who changed swimming and liberated the world from ''swimsuits'' that were actually cages.
Delia Akeley from the USA: The first woman to cross the African Continent.
Josephine Baker from the USA: French Resistance Fighter, artist, philanthropist, and all-around legend.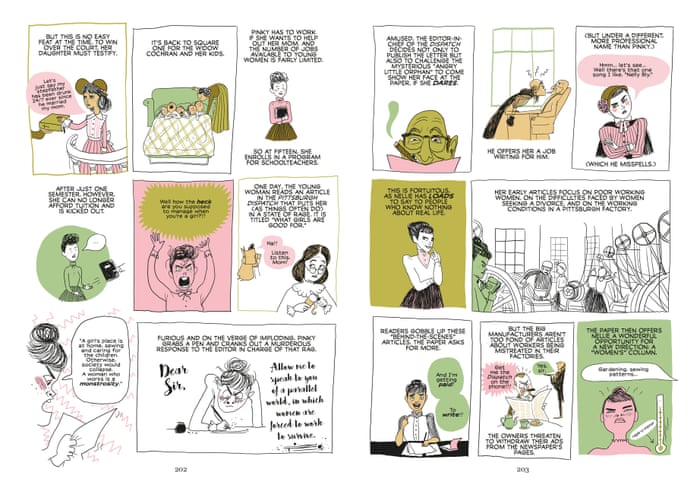 Tove Jansson from Finland: The mother of the Moomins and a brilliant artist and activist.
Agnodice from Greece: The first female gynecologist who showed the men in Athens how the job is actually done.
Leymah Gbowee from Liberia: A tireless activist who has been fighting against domestic violence. She was awarded the Nobel Peace Prize in 2011.
Giorgina Reid from the USA: The woman who saved the Montauk Point Lighthouse.
Christine Jorgensen from the USA: The first person to become widely known in the States for having sex reassignment surgery. She became an actress and a legend for LGBTQ+ rights.
Wu Zetian from China: A legendary empress who put a stop to the ''rights'' of the corrupted aristocracy and provided equality and justice to her people. Ferocious and stormy.
Temple Grandin from the USA: Animal whisperer and one of the first who drew attention to the various aspects of autism, free from taboos and prejudices.
Sonita Alizadeh from Afghanistan: A young woman who uses music as a medium to speak of the injustices that have been plaguing her homeland, to speak against being sold as a ''bride'', against a society that lives in its own dirty bubble.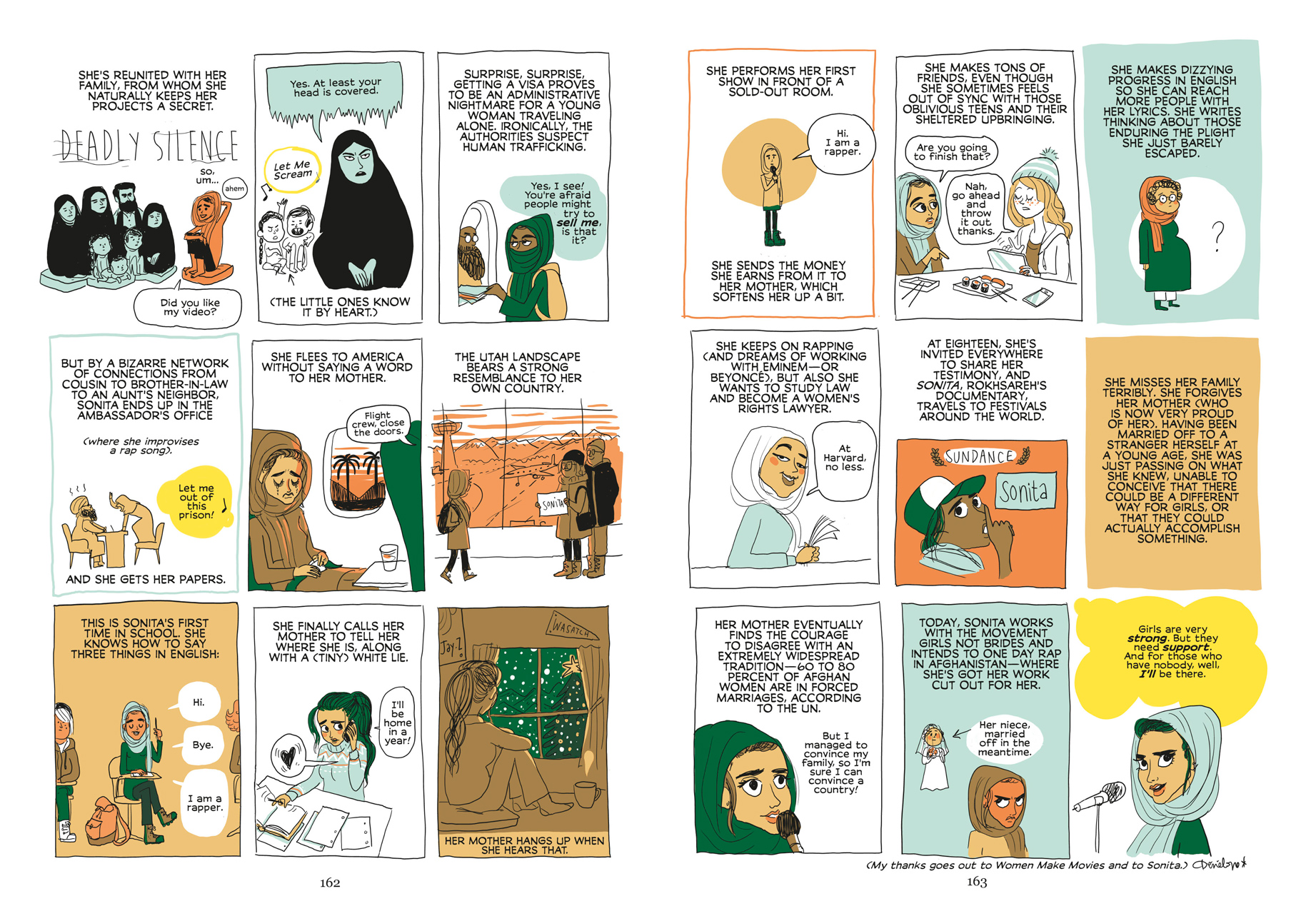 Cheryl Bridges from the USA: The woman who defied every stereotype in the world of athletics and became the first woman to finish a marathon in under 2h 50min.
Thérése Clerc from France: An activist for women's rights and dignity in old age.
Betty Davis from the USA: An artist who wasn't afraid to honour sexuality and liberation.
Nellie Bly from the USA: An investigative journalist, war correspondent, explorer, etc. A pioneer in her field.
The Shaggs from the USA: Reluctant rock artists and extremely brave girls.
Katia Krafft from France: Volcanologist, explorer, scientist.
Jesselyn Radack from the USA: The lawyer who exposed Bush and his sequence of terrible lies following 9/11
Hedy Lamarr from Austria: Inventor, multi-linguist, fighter against fascism, legendary actress.
Naziq Al- Abid from Syria: An activist born in a privileged family that never forgot her roots. She fought against the Ottomans and the French conquerors. She campaigned for women's right to vote and the publication of feminist authors.
Frances Glessner Lee from the USA: Her miniatures changed Forensic Science forever.
Mae Jemison from the USA: The first black woman in space. Defying racial prejudices, she collected degrees and changed the perceptions towards environmental studies.
Peggy Guggenheim from the USA: The patron goddess of Modern Art.
It just doesn't get any better than that!