Title: The Forest of Wool and Steel   (Original Title:羊と鋼の森)
Writer: Natsu Miyashita
Publishing House: Penguin Random House UK
Date of Publication: April 25th 2019  (first published September 2015)
Rating: 5 stars
''Inhale the scent of a forest close by. I can smell the earthy fragrance of autumn as night falls, the leaves gently rustling, I can feel the damp air of dusk descending.''
Our story begins in autumn. Tomura, a young man from Hokkaido, starts working as an apprentice to a piano tuner, a charming man named Mr. Yanagi. Tomura meets all kinds of clients, some sensitive, others abrupt and demanding, but no meeting influences him more than the acquaintance of Kazune, an enigmatic young woman, and her twin sister. It is then that Tomura understands his inclination towards the beauty of music through his unique bonding with the forest and the mountains.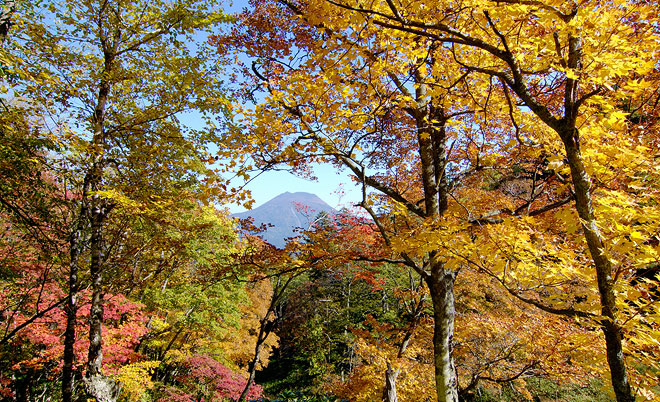 ''When I was walking near the sea, it sounded like the mountains at night.''
When I was five or six, my mum took me for a walk in Plaka, the most beautiful neighborhood in Athens, a place where one can feel the influence of a centuries-old history, where the quaint houses stand proudly to remind us of a possibly lost innocence and quietness. It was the beginning of summer. As we were walking in one of those unbearably beautiful alleys, the sound of a piano reached us from an open window. This is a moment that is still vivid after many years, its quiet and peace fervent as ever. This is how I felt as I was reading Miyashita's novel. The sounds and the perfumes, the moonlight gently touching the top of the trees, the sound of the leaves, the smell of the wood. The scenery, the atmosphere comes alive through the pages of this beautiful book.
I travelled to Hokkaido with Tomura and saw the seasons changing, the serene autumn reigning among them. I heard the soft, powerful notes of Beethoven's Moonlight Sonata and dreamt Kazune's dreams lulled by Chopin's Nocturnes. Few things are as beautiful as the melody coming from a piano, a sound that has the power to raise your soul to a revolution or make you dream in the moonlight. It is no easy task to depict this in a novel and yet Miyashita creates such an evocative environment, populated with beautiful characters.
Ιn a tender, heartfelt translation by Philip Gabriel, we come to know Tomura, Mr. Yanagi, Kazune, to feel their wishes and insecurities. As is always evident in Japanese Literature, the characters and the dialogue communicate a deep connection between nature, family values, and beliefs and the road we have decided to walk. Mr. Yanagi helps Tomura fight his doubts and Tomura helps Kazune believe in herself and her vocation.
This novel is a quiet, gentle, atmospheric ode to Nature and Music. To our past and present, to bonding and the belief in ourselves, to the strength we need to discover within us. It is one more example of the uniqueness of Japanese Literature.
''Playing the piano is not how I'll make a living'', Kazune said. ''It's how I'll make a life.''
Many thanks to Penguin Random House UK and NetGalley for the ARC in exchange for an honest review.