Title: Dance, Gladys, Dance
Writer: Cassie Stocks
Publishing House: NeWest Press
Date of Publication: May 1st 2012
Rating: 4 stars
''Five steps to an Ordinary Life:
Get a real job.
Stop seeing the world as a series of potential paintings.
Learn how to talk about the weather.
Do the things that normal people do.
Figure out what normal people actually do. "
Poor Frieda is at a loss. An ambitious artist who used to see the world in a different light, who refused to conform, who had every potential and a deep passion for her art, threw everything to the wind for the silliest of reasons. Sentiment. I mean, girl, didn't you pay attention to Sherlock?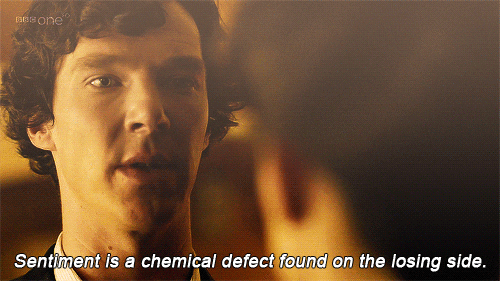 And now, she has to find a way through, away from her superficial roommate. Guided by a suspicious-looking and enticing advertisement, she finds herself under the same roof with a charming elderly man, named Mr. H, and a very special ghost named Gladys. A woman who just wanted to dance but sentiment destroyed her world. And then, we have a fascinating elderly lady, a mysterious son and a former partner, who earns his millions through a disgusting enterprise, but with an interesting mother who claims to be a psychic. And of this sounds all over the place, it's because it is. As it is also vivid and funny. And sad, otherwise we wouldn't be here, would we?
''And what if I don't, and what if I do?''
The universe of uncertainty and confusion that is usually associated with artists is excellently depicted and the lively, quirky cast of characters make this a read that is seemingly light-hearted but in reality, it is a rather faithful portrayal of the world of Art and the disappointments that win first prize. It is also a story about the sad, repressive eras when women were not allowed to express themselves without risking their sanity and freedom. Never mind their reputation. Women who were forced to walk the dimly-lit streets, sacrificing their bodies because a man willed it so. Like I said: sentiment does no good. These themes come through a writing style that is humorous and flowing, the dialogue is vivid and realistic and there were quite a few moments when I laughed out loud. Which happens extremely rarely. I mean, the very questions of Gladys about our modern world are pure gold.
As you can understand, I was invested in the stories of Frieda and Gladys, no doubt about that. What bothered me personally was the focus on Frieda's love escapades and her awful choices regarding that field that came in absolute contrast with her firm, logic self. In fact, this got repetitive and quite detrimental after a while. However, readers who are graced with an actual heart and who aren't bothered by awful romances won't have a problem. In addition, the character of Marilyn didn't really advance the story in a good way and I'd say the same about the character of Girl. As a result, I did a lot of scan and skim during the last chapters.
So, no, this won't be found in a literary award list (…although with the 2018 Man Booker Prize longlist you can never know what atrocities are lurking in the judges' folders and this one is definitely a well-written book….) but it is a funny and moving study of the Art world, the psyche of a disillusioned artist and the cruelty towards women.
''It wasn't my job to make the world understand.''