Title:The Travelling Cat Chronicles
Writer: Hiro Arikawa
Publishing House: Doubleday
Date of Publication:  November 2nd 2017 (first published November 1st 2012)
Rating: 5 stars
''Human beings are basically huge monkeys that walk upright, but they can be pretty full of themselves.''
Confession alert: each time I see a cat- and I literally mean EACH time- I shout ''Kitty!'' at the top of my lungs like a 5-year-old who has never seen a cat before or like a 33-year-old cat idiot, which is precisely what I am. Unashamedly. I adore all animals but cats are one of my major weaknesses. Furthermore, Greeks love cats and the beautiful felines are one of the attractions of Athenian neighborhoods and every village in Greece, so there is no escaping my adoration in the all-holy Cat shrine. Now, this bubbling means that I absolutely loved, no, adored Hiro Arikawa's marvelous gem of a novel.
''I know this is a bit sudden, but could you take my cat for me?''
The novel starts with a male, sassy and hugely intelligent cat commenting on the things that make felines utterly majestic. Accurate. The – yet unnamed – feline meets Satoru, a young man who is a cat fanatic through and through. Satoru becomes his owner, names him Nana and the once stray angel becomes an adored pet. However, after five years, Satoru is unable to keep him. So, the two protagonists start a journey through Japan and through Satoru's childhood memories to find the most suitable (and fortunate) owner for Nana. These are their stories…
The Husband Without A Life: Satoru's most beloved childhood friend, Kozuke, is the first candidate. A young man who has marital problems that go back a turbulent relationship with his tyrannical father. This isn't just a story of Kozuke but also a vital insight into Satoru's past and a sad, yet tender, chapter.
The Unsentimental Farmer: A former classmate who loves nature and knows how to talk straight, an honest soul, is Satoru's next destination. This chapter is dominated by a super wonderful grandma.
(Mount Fuji, Japan)
''Relax with your beloved pet while enjoying a breathtaking view of mount Fuji.''
Sugi and Chikako's Hotel For Pets: This is a lovely scenery, is it not? Here, we have a beautiful setting, a sassy, sexy female feline, a weird dog and a marriage plagued by jealousy. Not sure whether Nana could put up with all these at the same time.
(Hokkaido, Japan)
''I don't get why humans like to have a huge stone put on top of them when they kick the bucket.''
Between Friends: Now, we travel to Hokkaido, in a chapter that is actually a celebration of the nature of Japan. One of my favourite moments in the book.
(Sapporo, Japan)
How Noriko Learned to Love: In the final journey, we are taken to Sapporo to meet Satoru's aunt, Noriko. A fascinating, difficult, remarkable woman and a revelation that left me speechless. I froze. Those of you who have read the book will surely know what I'm talking about.
''It's called Nana. After the shape of his tail, like a seven.''
As Adina write in her beautiful review, this novel is a symphony of excellent, fascinating notes. First of all, Arikawa has done a tremendous job in depicting how a sassy, genius cat would speak, how it must think and behave. Satoru is a wonderful character and this novel is full of rich, memorable characters. I could see every cat lover in him. However, the wealth of the Japanese setting becomes a character on its own. Japanese stories and traditions, the sea and the mountains. The glimpses in certain well-known Japanese values, from work ethic and the ''crime'' of breaking the rules to the art of decluttering.
There is an underlying sadness throughout the story, along with hope and love.However, I felt that the presence of loss and death was too powerful to overcome. This isn't a cute, happy story that has a talking cat as a protagonist. Far from it and if you go into the boo expecting this, then you'll be disappointed. This is a poignant, difficult, powerful journey of understanding yourself and, most importantly, the others. Of the bravery we need to unearth once we're faced with impossible choices and irreversible situations. Having a cat as a company makes everything a little bit better.
''As we count up the memories from one journey, we head off on another.
Remembering those who went ahead. Remembering those who will follow after''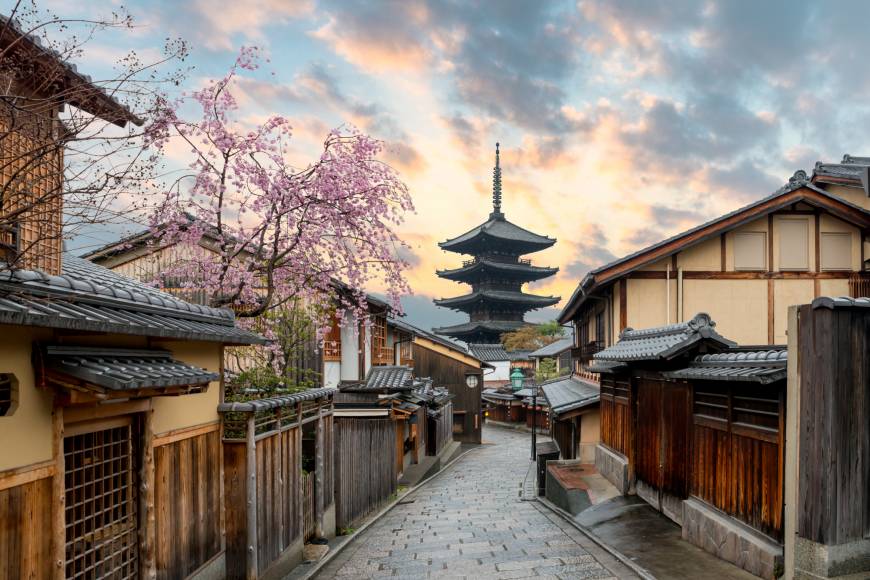 (Kyoto, Japan)