Title: Bygone Badass Broads
Writer: Mackenzi Lee (illustrations by Petra Ericsson)
Publishing House: Abrams Image
Date of Publication: February 27th 2018
Rating: 5 stars
''They span time, the globe, socioeconomic situations, sexual and gender identities, and races. They are queens, scientists, athletes, politicians, spies, warriors, peacemakers, criminals and scoundrels. They are trendsetters, barrier breakers, innovators, and rebels.''
Outstanding, brilliantly beautiful work by Mackenzi Lee. I cannot begin to tell you how much I loved this book in which she presents 52 women who deserve to be much more famous than they are. Women from all over the world, women of every race and social status that achieved minuscule (NOT) things such as overthrowing dictators, curing diseases, resisting oppression, doubting and crushing every gender stereotypes of a male-dominated world.
Lee writes in a comprehensive, direct and concise way, presenting the facts in engaging, fun language. The humorous tidbits are tasteful and delightful without becoming sarcastic or rude. Having in mind that a number of these glorious women's lives are a mix of fact, fiction and hear-say, Lee's task becomes even more demanding but she passes the test with flying colours. She doesn't build magnanimous pedestals but composes short, comprehensive biographies of women who vary from heroines, to leaders, to athletes, to criminals. Intelligent, dangerous, brave, alluring but, most importantly, fiercely determined to earn the right to live according to their rules, resisting and breaking the bars of patriarchy and prejudice.
The 52 women are all marvelous, but here are my absolute favourites: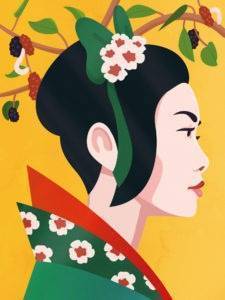 (illustration by Petra Eriksson)
Empress Xi Ling Shi, the woman who discovered sericulture and invented the silk loom, creating the legendary Silk Road that still continues to excite our imagination. She became a Chinese deity for her efforts. Not bad…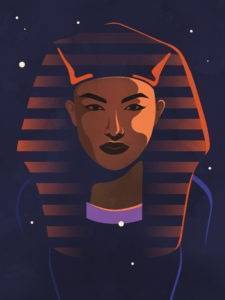 (illustration by Petra Eriksson)
Hatshepsut, the first female Pharaoh, who took the throne after her husband's death- because she could- and ruled her people in prosperity for 22 years.
Agnodice, the woman who disguised herlself as a man to practice medicine in Ancient Athens. And guess what? She succeeded in the end because Athenian women are made of wonders.
(illustration by Petra Eriksson)
Arawelo, a legendary queen of Somalia, who discarded every gender stereotype by creating a government consisting entirely of women. At the same time, she and her awesome cabinet showed the men what taking care of a household truly demands.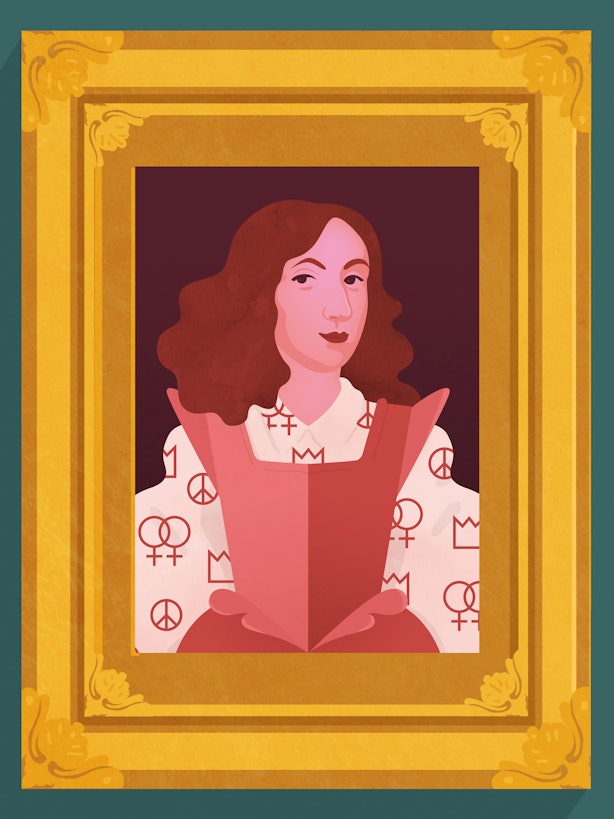 (illustration by Petra Eriksson)
Queen Christina of Sweden. Naturally, Sweden would have one of the coolest monarchs ever. Peacemaker, protector of the Arts, advocate of religious equality, hater of matrimony and all-around awesome person. No surprise really, given her homeland.
Mariya Oktyabrskaya, an extraordinary woman from Russia who blew the guts of many Nazi scums to pieces while inside her very own tank, aptly named Fighting Girlfriend. She took part in the Battle of Kursk, enough said.
Irena Sendler, a Polish nurse who fought against religious discrimination from an early age  and saved more than 2,500 Jewish children from the nightmare of the ghetto during WWII.
(illustration by Petra Eriksson)
Azucena Villaflor, an Argentinian mother, who organised the first demonstrations against the ''disappearances'' ( the desaparecidos)  of young people who were deemed ''rebels'' by the military dictatorship of the country during the 70s. And we all know what it means to ''disappear'' when fascists are in power, don't we?
Petra Eriksson has created 52 absolutely beautiful portraits of each woman,painted in bold colours in a style combining pop art and poster illustrations. Fabulous! To see more of her beautiful work, visit http://www.petraeriksson.com/index.html
Can you tell that I fell utterly in love with this book? I think you can and I urge you to read it, keep it in your collection as one of the jewels of your bookcase, a treasure of courage, empowerment and the fervent, everlasting fight and determination of women who succeeded on their own terms and became pioneers in their fields.