This tag attracted my attention while I was browsing Arrvee's beautiful blog https://arrveereadingthis.wordpress.com and I thought this should be fun😀
Without further ado….
 1. Stressed Out – What is a popular book that you have wanted to read for a long time that everyone has been talking about?
Well, this answer always changes by the week but currently I look forward to start reading A Column of Fire by Ken Follett. This is the third installment in the Kingsbridge series and thank God for the much-needed Easter holidays because we're talking about a beast of a book. A close (very, very, very close) second choice is The Great Alone by Kristin Hannah, a novel highly rated by many esteemed Goodreads friends.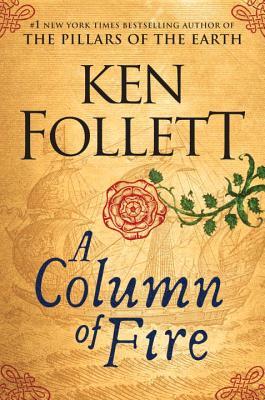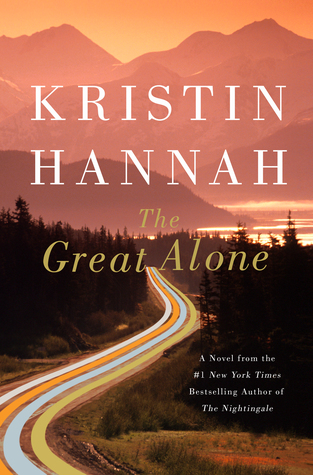 2. Car Radio – Name a book that contained issues you felt you connected to on a personal level 
This one is difficult because I tend to distance myself from every book I read (and I am not the most sentimental person alive) but I definitely related to Sara from The Readers of Broken Wheel Recommend by Katarina Bivald. Her passion for reading, for communicating the belief that books can change your life, her quirky introverted nature really won me over.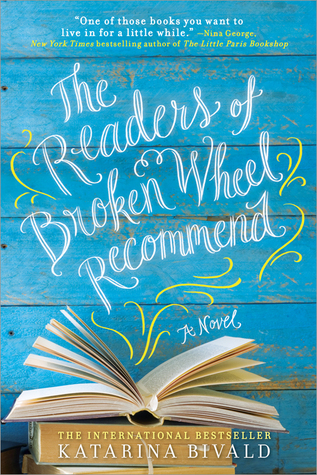 3. Ride – Name a book that you wanted to never end.
This one is soooo easy. Wuthering Heights by Emily Brontë because I am a horrible person and Heathcliff is my obsession. Thank you very much😁 (P.S. I like overreacting, tempered, cruel, dashing anti-heroes…)
4. Holding on to You – What is a book/series that you have loved since your childhood?
Now, since we're talking about childhood my choice has to be The Cat Who Came In Off the Roof by Annie M.G.Schmidt. This is a beautiful tale about a young woman who claims to be a cat and her fate has her cross paths with Tibble, a young journalist with a deep love for cats and a horrid knack for troubles. "Minoes" is the original title.
5. Tear in my Heart – Name a book that made you feel all the emotions.
Oh, God…I'll choose Burial Rites by Hannah Kent because of the nature of the story and the haunting setting but honestly? One can ask me this question daily and receive a different answer every time…
6 .Fairly Local – What is your personal favorite underground book/series?
Let's see… Based on my perception of what can we consider as an "underground book", I'd say The Chimes by Anna Smaill
7. Ode to Sleep – Name a book that was full of twists and turns and kept you on the edge of your seat
I will choose my most recent read and say Child 44 by Tom Rob Smith
8. Goner – What is a book character that you fell in love with from the beginning?
Only one??? I can't choose only one, it's impossible…Okay, you know this was coming, right? Heathcliff from "Wuthering Heights", obviously.
9. Migraine – What is one book that gave you a headache to read?
If we use the word "headache" positively, I'd say American Gods by Neil Gaiman. So much information, so much agony, such a perfect book! If we use "headache" to describe a deeply frustrating experience then my choice has to be The Gospel of Loki by Joanne Harris. My disappointment was doubled by the fact that I really appreciate Harris as a writer. However, it seems that her only inspiration for this abomination was the Marvel or I-don't know-how-it's called comic universe and it was a terrible effort…Sorry…
10. We Don't Believe What's On TV – What is a book that you love that most people seem to hate?
Two choices here based on a significant number of reviews. See What I Have Done by Sarah Schmidt  and The Miniaturist by Jessie Burton Both are acclaimed novels but more often than not, I stumble on a negative review. By my standards these two novels are masterpieces but to each their own…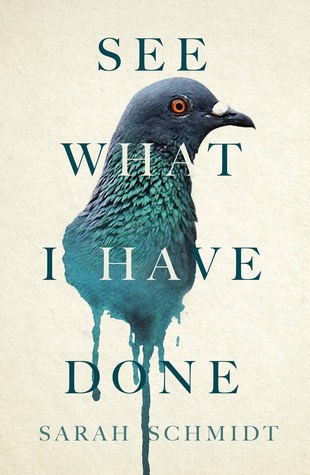 This was immense fun. I admit I've always been a little hesitant with tags and lists but I need to reconsider:) I tag the amazing book bloggers:
Marina @https://booksofmagic.wordpress.com
Lauren @https://booksbeyondthestory.wordpress.com
@https://theorangutanlibrarian.wordpress.com
and every blogger who wants to join in! I am looking forward to reading your answers!!